Check out our stairs! How good do they look!!??
I popped down to Wellington to check them out yesterday while they were assembled in the Stylecraft Stairways factory. They always do this to ensure they're perfect, before sending them off to be coated and delivered to site. 
Unfortunately Kylie couldn't make it, but I was able to FaceTime her as I walked up and down them. Honestly we couldn't be happier. The Stylecraft team have done an amazing job. They are stunning and we can't wait for them to be in our house.
Which isn't too far away. The treads will get coated, the steel stringer will be painted and the glass balustrade made, then they'll get shipped up to Auckland next week.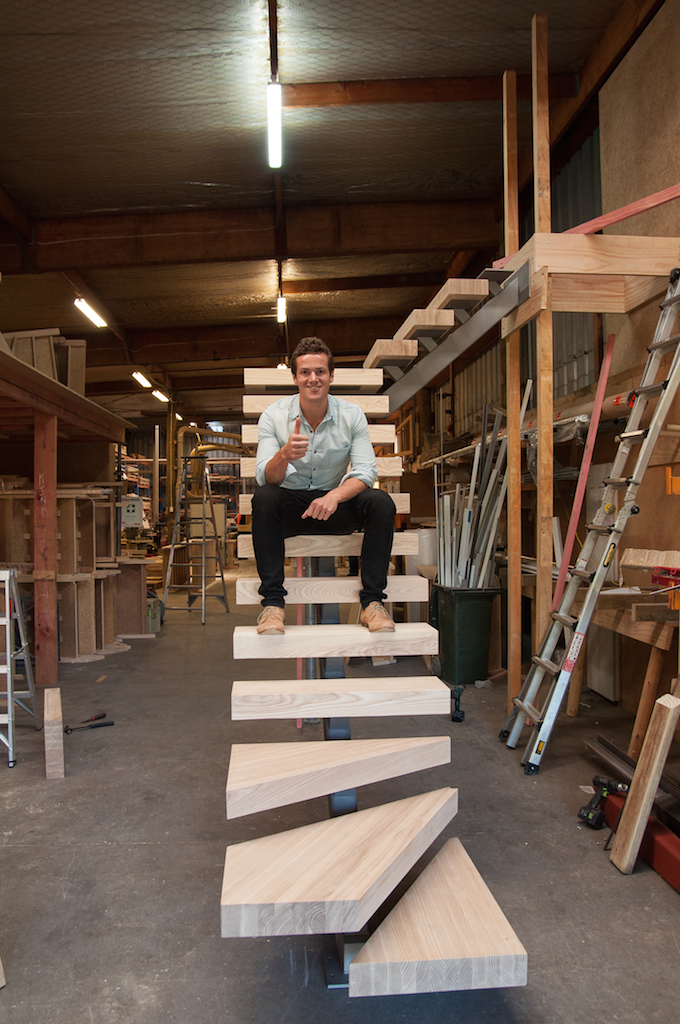 Stylecraft make all kinds of stairs for projects right across New Zealand. While I was there I couldn't help but take a bunch of photos in the factory as the guys went about their craft.