When Kylie and I first laid eyes on the section it just felt 'right'. It kind of seemed like a little hidden slice of paradise in the heart of Auckland. And you can see why from these photos we took on our first visit to the site.
Looking towards the beautiful native bush at the rear of the section.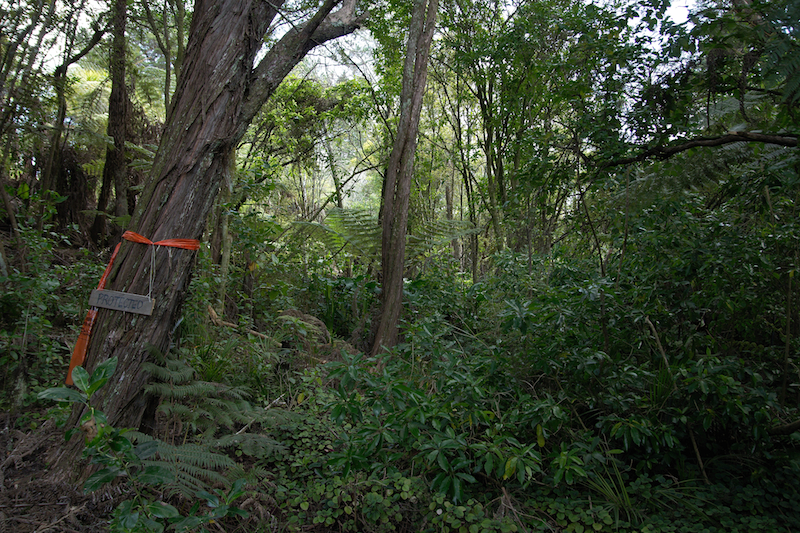 The neighbours obviously love trees as much as we do. Definitely won't be cutting this beauty down!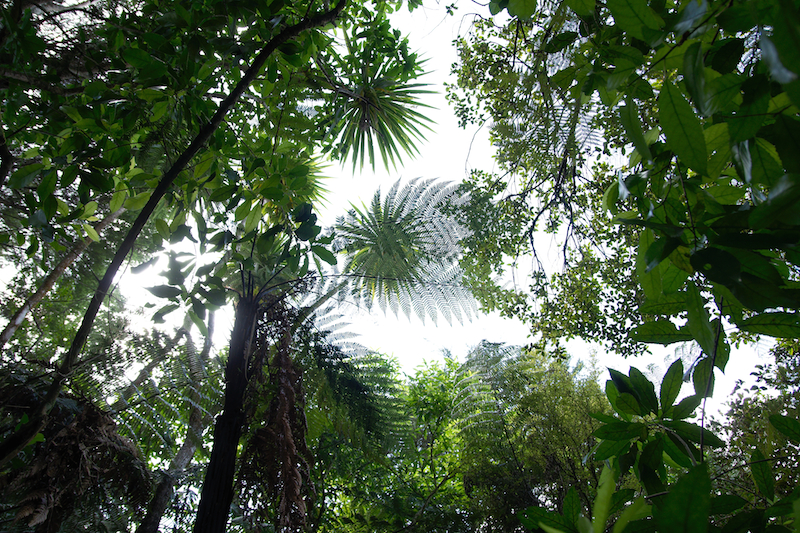 Imagine waking up to this view every morning!

A pano showing most of the section – it's all to the right of the drive. She's pretty overgrown.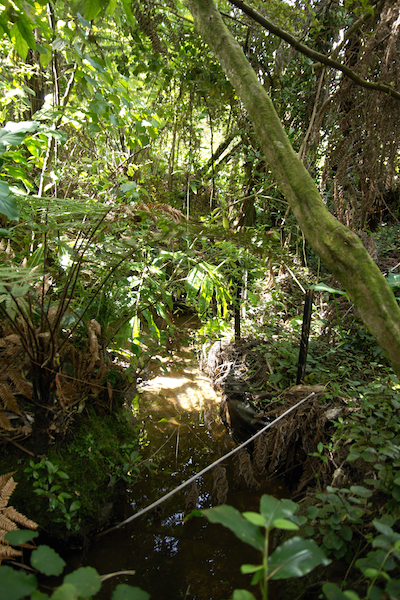 Hidden in there somewhere is an awesome little stream. Ok, it's more like a dirty ditch right now but with some TLC it could be an amazing design feature.